"And as you wish that others would do to you, do so to them."
Luke 6:31
How have you been a good friend today?
"Love is more important than anything else. It's what ties everything completely together."
Colossians 3:14
How did God show his love for the world?
How do you show your love for others?
What can you do today to show love to other people?
'God said to human beings, "Fill the earth with people and look after it. Care for all that I have made."'
Genesis 1:27
What is our responsibility to care for God's world?
How can I behave responsibly today?
Who relies on me to act responsibly?
"I am the Lord your God. I am holding your hand, so don't be afraid."
Isaiah 41:13
How was Jesus courageous?
What helps people to be courageous?
How have you shown courage today?
"It is better to be honest and poor than dishonest and rich."
Proverbs 16:8
Why is it important to be honest?
"Try to earn the respect of others."
Romans 12:17, paraphrase
Who do you respect and why?
What sort of behaviour earns respect?
What do you do to show you respect someone?
2017 Academic Outcomes
Please click here for last years academic outcomes. Both schools results are above the national average.
Letter regarding outstanding achievement in the 2017 phonics screening check.
2013 - 2016 Academic Outcomes
The tables below show a brief overview of our performance between 2013 to 2016 in which we consistently outperform schools nationally.
The first table outlines this achievement for the academic year of 2016 (this data is separated from data for previous years as changes to national curriculum assessments make much of it incomparable to previous years) whilst the subsequent table outlines academic achievement from 2013 to 2015.
2016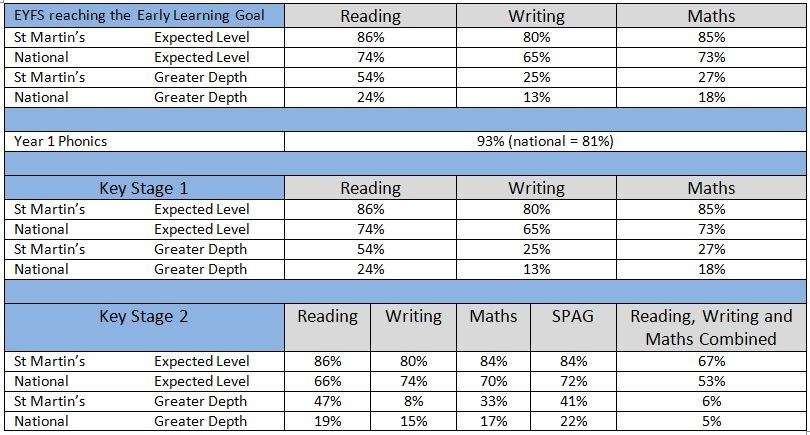 KS2 Average Scaled Score 2016

KS2 Average Progress Scores - 2016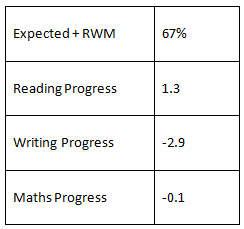 The table below outlines this achievement over the academic years 2013 - 2015