"And as you wish that others would do to you, do so to them."
Luke 6:31
How have you been a good friend today?
"Love is more important than anything else. It's what ties everything completely together."
Colossians 3:14
How did God show his love for the world?
How do you show your love for others?
What can you do today to show love to other people?
'God said to human beings, "Fill the earth with people and look after it. Care for all that I have made."'
Genesis 1:27
What is our responsibility to care for God's world?
How can I behave responsibly today?
Who relies on me to act responsibly?
"I am the Lord your God. I am holding your hand, so don't be afraid."
Isaiah 41:13
How was Jesus courageous?
What helps people to be courageous?
How have you shown courage today?
"It is better to be honest and poor than dishonest and rich."
Proverbs 16:8
Why is it important to be honest?
"Try to earn the respect of others."
Romans 12:17, paraphrase
Who do you respect and why?
What sort of behaviour earns respect?
What do you do to show you respect someone?
Welcome to Year Two: Squirrel, Vole & Rabbit
Documents and Presentations
Click on document to view/download/print
All items in PDF format
News Update
Tuesday 13th June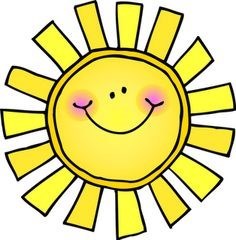 Welcome back to the final half term in Year 2. We hope you had an enjoyable half term break.
In school we have a busy half term ahead full of exciting activities and learning opportunities! As the weather is warming up, please do make sure your child brings in a named sun hat and water bottle to school every day.
Firstly, we are looking forward to an exciting day on Tuesday 20th June at Nower Wood. Thank you to those parents who have returned their child's permission slip and payment for the trip. We very much appreciate any offers of help and we will be in contact with you directly regarding arrangements for the day.
On the day of the trip the children will need to:
Wear full length trousers (not jeans)

Wear comfy walking shoes or trainers (no sandals or 'crocs')

Wear their school polo shirt and sweatshirt or cardigan

Have a waterproof coat if rainy weather is forecast!

Have a named sun hat – we will be spending the majority of the day outside

Bring a packed lunch in a named carrier bag with two drinks, at least one being water (no fizzy drinks) – lunch should be in line with school policy

Apply suncream, if necessary, before coming to school
Much of our learning next week will follow on from our trip. We will be writing a recount of our day in English and relating our science work on animals and habitats to our experiences and learning at Nower Wood.
We hope your child has come home excited to tell you all about our Year 2 production: "Stella the Starfish". We are busy practising songs and rehearsing parts for this magical year 2 performance! The children have been given their lines to learn (thank you in advance for your support!) as well as costume requests. As in previous years, we are requesting 'base' clothing (eg. leggings, plain tops) so we can then add the same adornments to each costume.
The performance dates are as follows:
Tuesday 11th July, 2pm – Open invitation (including younger siblings)
Thursday 13th July, from 6pm – Evening Performance – limited to 2 tickets per child (no younger siblings please)
In English we have been enjoying the chapter text "The Owl Who Was Afraid of the Dark" by Jill Tomlinson. We have been reading and exploring each chapter at a time, identifying recurring themes and discussing how the text is developing, making connections with previous events and ideas. We will be planning and writing our own chapter, entitled "Dark is…" which will include some of the themes we have identified and, of course, the main character "Plop"!
We are continuing to have our popular Thursday tennis sessions lead by Epsom tennis club – our skills are really improving with all our practising! We have now sewn our hand puppets in DT and we will be embarking on the next stage which will be to personalise our puppets using a variety of materials. The final stage of our learning will be to evaluate our finished puppet, considering what has gone well during the making process and what we would like to change or do differently. In RE we will be exploring the Islamic faith and considering what is special for Muslim children. We are very lucky that Mrs Subhan will be giving us a talk all about Islamic beliefs and what is special to her as a Muslim.
This is always a very busy half term for Year 2 children and parents. Please do come and talk to a member of the team if you have any questions about any of the forthcoming events.
With very best wishes,
The Year 2 Team
W/E Friday 5th May 2017
Welcome back after the Easter break. The summer term is always a very busy but enjoyable term in Year 2 and we have lots planned for the weeks ahead!
We have been busy in maths revising and rehearsing strategies to answer calculations involving all four operations. We have discussed why it is beneficial to be confident in deploying a range of strategies and how some strategies are more suited to particular calculations (eg. adjusting when adding or subtracting 9 or 11). We have also been describing similarities and differences of 2D shapes. Next week we will be revisiting multiplication and division, including fractions of numbers (eg. ¼ of 20). We will also be reminding ourselves of the coins we have in our money system and practise making given amounts, including amounts greater than £1.
In English, we have been enjoying exploring the text "Tortuga" by Paul Geraghty. We have identified the changing emotions through the story, identified "wow" words in the text and innovated our own story based on a different creature which might live on the same deserted island. We will be continuing our focus on this text next week and writing descriptions for our chosen characters.
Our tennis sessions lead by Epsom Tennis Club, continue to be a very popular Thursday morning activity!
Last Friday, St Martin's Schools were very lucky to have a special guest, table tennis champion Darius Knight. Throughout the day, Year 2 enjoyed a variety of sport themed challenges, including an exciting circuit session which included spotty dogs, push ups and star jumps - even some of the teachers joined in! In the afternoon, the whole school came together for an inspirational talk from Darius himself! He told us all about his journey to participating in the Olympics, he even gave some lucky children a table tennis masterclass.
Last week we learnt about the story of George and the Dragon. We enjoyed acting out the main events and discussing how the characters felt at different times through the story. There were some very ferocious dragons in Year 2 that day!
In science we have been Curious Cullys, focusing on gathering data and using it to ask and answer questions. We all worked hard on asking questions about the information we already had as well as information it was possible to collect in school. We particularly enjoyed gathering information in our grounds! We have also used drama to develop our scientific vocabulary.
In computing the children have been learning to "speak computer" through coding. Using the software "Code for Life – Rapid Router" children learned how to programme a van to go to houses and deliver shopping. Being Curious Cullys and Teamwork Tauras, the children solved a variety of puzzles using the coding language "Blockly". For any additional information go to https://www.codeforlife.education/ you can even have a go at home, no registration required.
On Wednesday Year 2 welcomed Aaron the Owl Man and his six feathered friends. All the children enjoyed hearing lots of fascinating facts about the different species of owl – did you know owls can rotate their heads 270 degrees? Every child had the opportunity to stroke a friendly owl and all enjoyed the fact finding fun!
With very best wishes,
Mrs Woolvet, Mrs Down, Mrs Simpson, Mrs Ruffell and the Year 2 Team
W/E 31st March 2017
Dear All
We have reached the end of our second term in Year 2 – it seems to have gone by so quickly! We've definitely kept the children busy learning! It has been super to see the progress the children have made this term and all the adults are really impressed with how the children are working and getting on with one another. We have said a sad farewell to Toby in Squirrel Class this week; we wish the Hamshar's every happiness as they move to live in Cornwall. After the holidays, Squirrel class will be welcoming Devan to their class – I am sure he will be made to feel very welcome by everyone!
This week we have been reflecting on the story of Easter and this very special Christian festival. Our Easter Service in church was a wonderful way to end the term and a fitting end to our Easter work. We were immensely proud of how well the children behaved and joined in with the rest of the school singing magnificently!
Our topics for next half term:
English - Tortuga and other stories by Paul Geraghty, "The Owl Who Was Afraid of the Dark" by Jill Tomlinson
Maths - Calculations, Strategies to help us solve + and - calculations
RE - Why do Christians worship God?
History / Geography - Our Locality: Epsom
DT - Puppets
We are pleased to say that Epsom Tennis Club will be leading some sessions next term as part of our PE curriculum so make sure you have a full PE kit in school.

We hope you enjoy the break and we look forward to welcoming everyone back to school on Wednesday 19th April.
Wishing you all a very Happy Easter!
The Year 2 Team
Don't forget their will be an information meeting about SATs on Wednesday 26th April at 2.15pm (information and slides from the meeting will be put on the Year 2 webpage for anyone not able to make it!).
W/E 10th February 2017
We can't believe we have reached the end of the first half of the Spring Term – time has flown by since Christmas!
We hope you have found the parent consultation meetings this week useful and that you have found the new mid-year progress report informative. If you do have any questions in light of the report or following your meeting, do contact your child's class teacher.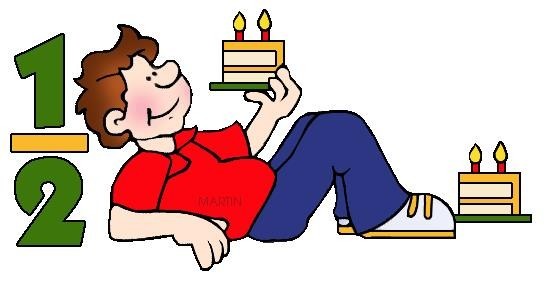 We have finished the half term by focusing on "Time" in Maths. We have been practising telling the time to o'clock, half past, quarter past and quarter to. Some children have progressed to telling the time to 5 minute intervals. Do keep practising this important skill at home and when you are out and about! Here's a link to a great website with fun games to help you practise: http://www.teachingtime.co.uk
We will be focussing on fractions after half term where we will be finding fractions of numbers (eg. ¼ of 12) and shapes.
In English we have now completed our focus on Traditional Tales. The children innovated and wrote their own version of Jack and the Beanstalk. There were some fabulous alternatives which included some very creative ideas! This week we have practised our comprehension skills in English and have been practising some spellings and grammar rules that we have been learning over the half term. After half term we will be continuing to develop our writing by focussing on our use of language, developing our descriptive vocabulary and trying to include a variety of words types and literary effects in our writing (eg. adverbs). To further practise adding different suffixes to words, you may enjoy playing these games: http://www.bigbrownbear.co.uk/demo/suffix.htm.
We are looking forward to book week after the holidays (Week beginning 27th February) – Year 2 will be focusing on the author Roger Hargreaves. Don't forget to start thinking about dressing up on Thursday 2nd March!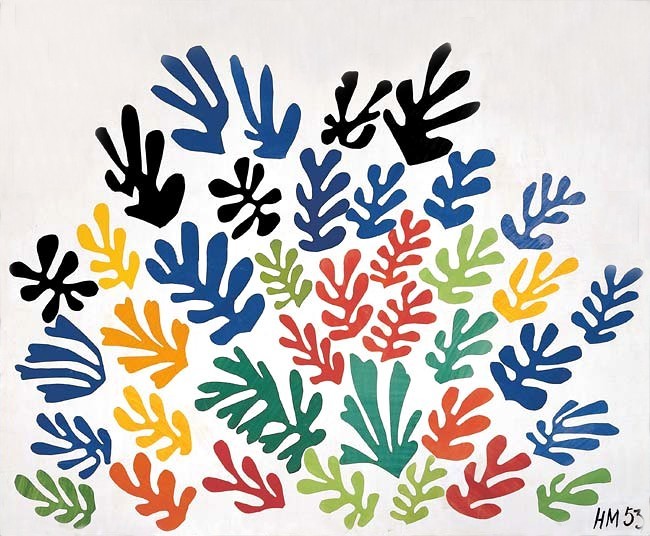 We have thoroughly enjoyed our unit of work focusing on the artist Henri Matisse. After exploring some of his different pieces, we have created our own artwork in the style of Matisse, including one piece which was inspired by our learning about the Arctic. We have concluded this unit of work by choosing our own piece to take inspiration from – do come and have a look at all our wonderful creations on the display boards near Vole class.
We hope you have had an opportunity to look at the information books the children have created during our Arctic topic. They have all worked really hard in their groups, taking time to think carefully about interesting facts and how the pages are presented. As part of our learning in English, we have created glossaries and contents pages for our books. To conclude this Geography unit, we have compared the Arctic with Epsom, considering what is similar and what is different about these two contrasting localities.
What an exciting few weeks we have had in science. We started by leaning the criteria for classifying animals into groups of mammals, birds, reptiles, amphibians, invertebrates and birds. We have been thinking specifically about living things that are found living in the Arctic regions. We learnt lots of facts about a few animals and were able to generalise about the common adaptations animals have that help them survive this hostile part of the world. Once we were expects about arctic creatures we designed and made our own arctic animal, making sure we explained why our creatures had the features they did. Wow – what an amazing menagerie of arctic animals we created!
After the half term break we will begin new units of work in Topic and RE. In History we will be learning about "The Great Fire of London" and in RE we will be considering why Easter is an important time for Christians.

On Tuesday 7th February, it was "Safer Internet Day". We learned all about the power of image and how important it is to think carefully before posting pictures online. Through the week, the children completed other E-Safety based activities including reading stories and creating posters about how to stay safe on the internet. For hints and tips about staying safe online:
https://www.saferinternet.org.uk/safer-internet-day/2017/tips-and-advice-parents-and-carers
Over the holidays we have given a new set of spellings for the children to be practising. As ever, we would encourage the children to continue to read either their school book or a book of their own choosing – please do make a note of any reading at home in the yellow diary. You will also notice a letter about "Sponsored Maths". This is a whole school fundraising event. The focus for Year 2 will be "Multiplication facts and simple word problems for the 2, 5 and 10 times tables". The children will be given 20 questions either as a number sentence (4 x 10) or as a simple word problem - There are 10 apples in each bag, how many apples will there be in 2 bags? Your child may benefit from practising these facts and solving these simple problems in preparation for our challenge!
As part of our enrichment afternoons on a Thursday we would like to offer board games as an activity. Have you had a clear out after Christmas and have some suitable games Year 2 may enjoy playing that you would like to donate? We would very much appreciate any donations of suitable, complete games – many thanks in advance!
Wishing you all a very enjoyable half term break! See you back in school on Monday 20th February.
Best wishes,
The Year 2 Team
Update W/E 13th January 2017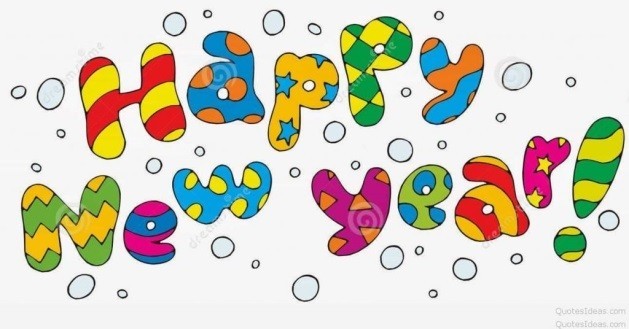 Happy New Year! We hope you all had an enjoyable Christmas with friends and family and wish you all a healthy, happy 2017! Our sincere thanks to you for your kind words, lovely cards and very generous gifts you have given the staff for Christmas – we really appreciate the sentiment!

The children have come back ready to learn lots and work hard this term! In English, we have written riddles for a Christmas present and thank you letters for a gift we received. We are now embarking on a new unit of work focussing on traditional tales. We have recalled traditional tales that we know and identified common features. We are now focussing on one traditional tale in particular – Snow White. As part of our work, next week we will be writing a character description, including what the character looks like and how they behave.
In maths we have begun the term learning strategies to help us subtract. We have been using a number square and learning how to calculate subtraction questions on a number line (subtract the tens then the ones). We have also used tens and ones apparatus to help us take away and are developing more formal written methods. Next week we will be learning about multiplication. We will begin by using apparatus (manipulatives) to help our understanding of the concept and then learn how to use jottings to calculate and show our answers.
In science we have been learning about different animals. We all learnt some new animals baby names – including the adults! We have been thinking about ways to sort and classify animals. We have developed displays in our classrooms to help teach each other about the characteristics of different groups on animals.
In other subjects, we have begun a new unit of work in art focussing on the artist Henri Matisse. We have already enjoyed creating a class picture inspired by "La Gerbe". Next week we will be creating our own artwork inspired by his piece "Leaping Figure".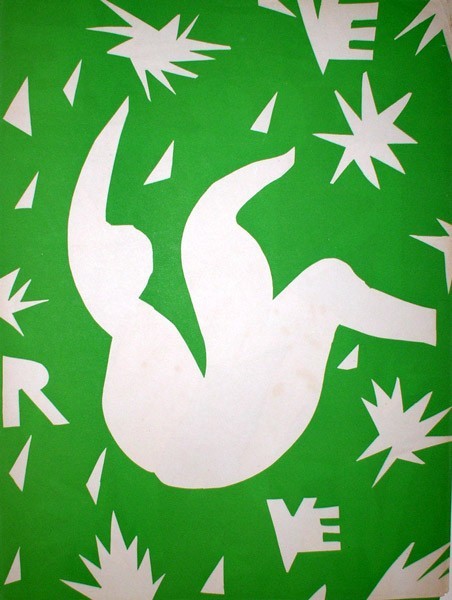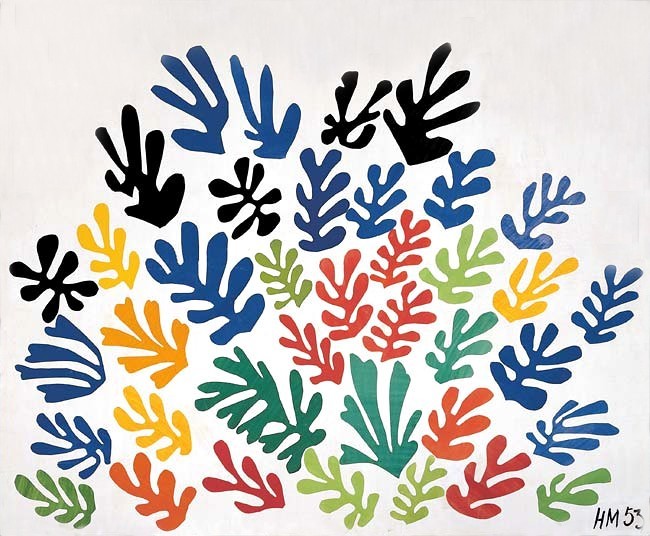 We are excited to start our new unit in geography learning about how the Arctic is a contrasting locality. Over the course of this unit, we will be working in small groups to create a non-fiction book containing lots of information and facts about this locality. We will be researching facts about different aspects of the Arctic on the laptops and Learnpads with Mrs. Ruffell in our Computing lessons. Our PE lessons this half term will be gym and games. Please do make sure your child has appropriate clothing for both indoor (shorts, t-shirt) and outdoor (jogging bottoms, t-shirt, jumper, plimsolls) PE lessons.
Homework will start from Thursday 12th January. Please note the change of focus for the spelling and handwriting homework this term – there is a note giving more information in your child's purple spelling folder.
Best wishes,
The Year 2 Team
Update W/E Wednesday 21st December 2016
It's been a busy two weeks in Year Two - full of lots of Christmas fun!
Firstly, a huge well done to all the children for such a wonderful Christmas celebration - "Little Angel Gets His Wings". We were extremely impressed with how well the children learnt their parts, sang the songs and performed for their audience – we hope you enjoyed it too!
Much of our work over the past two weeks has been preparing for Christmas. We have had great fun completing lots of different art, design and technology projects. We're sure the children will proudly show off what they have been making when they come home at the end of term!
The children are back in school on Wednesday 4th January. We are looking forward to starting our new topics at the start of next term:
Maths: Subtraction then Multiplication and Division
English: Traditional Tales ~ Snow White
Topic: The Arctic
Science: Animals including humans
Computing: "We Are Researchers"
Our sincere thanks to you for your kind words, lovely cards and very generous gifts you have given the staff for Christmas – we really appreciate the sentiment!
We would like to take this opportunity to thank you for your continued support and wish you and your families a very Merry Christmas and all good wishes for 2017.
Best wishes,
The Year 2 Team
Update W/E 9th December
It's been a very busy few weeks in Year 2. We have been continuing to work hard in all areas of the curriculum as well as begin our preparations for Christmas. Thank you to everyone who so kindly donated books and came to support our "Year 2 Book Sale" for Children in Need. We raised in excess of £130!! We all enjoyed a very festive day on Wednesday 30th November and were all involved in making the school ready for Christmas! The classrooms are looking very festive with trees, advent calendars and lots of decorations!
We have completed our unit of work focusing on Instructions. The children wrote a wonderful set of instructions on how to make soup, demonstrating all their super learning during this unit of work. Our English work for the last few weeks has focused on the text "The Bog Baby". We worked hard in teams to create actions for key parts of the text as well as story map a given section of the story. We have focused on descriptive language by describing what the Bog Baby looks like and how he behaves, using noun phrases, adverbs and similes in our writing. In Science, our work has linked to "The Bog Baby". We have learnt about animals and their habitats and we have discussed how they have adapted to suit their habitats. We discussed how habitats provide for the basic needs of animals and plants. As part of our work, we also sorted and classified living things.
We are now focusing on a different text in the lead up to Christmas. We will be exploring the text "Coming Home" by Michael Morpurgo (made famous by the Waitrose advert!). The text tells the story, through poetry, of a plucky robin's journey home for winter. He travels through dark forests, driving rain, clapping thunder and flashing lights.There is more information about the story (including a YouTube clip of Michael Morpurgo reading the story) and some fun games and craft activities if you follow this link: http://www.waitrose.com/home/christmaswithwaitrose/Cominghome.html
We have completed our focus on addition in Maths. We learnt various strategies to help us to calculate addition problems. We rehearsed number facts to 10 and 20 and practised doubling and halving numbers. We had a big focus on counting on to the next 10 (eg. 34 + __ = 40) using various apparatus (number line, hundred square) in preparation for learning how partitioning can be a strategy to help add. The partitioning method is a strategy we endorse in Year 2 as it builds on the children's knowledge of place value and can be used with larger numbers too (hundreds, thousands, etc.).
More recently, we have been focusing on the 'Big Question' – "How to plan a Christmas Party". The work we have completed over the last few weeks has mostly been directed by the children and is, of course, in preparation for our Christmas party in school! We have covered lots of different areas of maths, including money, data handling, pattern, probability and problem solving.
We have now completed our topic focusing on the life of Florence Nightingale and Mary Seacole. Our final task was to compare the lives of these two famous nurses, identifying what they had in common and how their lives were different.
Much of our work from now until the end of term will be focusing on Christmas. The children have done a fabulous job learning their narrator lines for our Christmas celebration as well as all the songs – well done! – keep practising at home ready for next Tuesday! In RE, we will be working collaboratively to illustrate and tell the events of the nativity story and consider why this is such a special time for Christians.
In Vole Class we have been very lucky to have a PGCE student, Miss Broadley, this half term. She has had a fantastic time working and learning with all the children in Year 2 and we wish her all the very best for her future teaching career!
We look forward to seeing you at our Christmas celebration, "Little Angel Gets Her Wings", on Tuesday (13th December) at 9.15am.
With very best wishes,
Mrs Woolvet, Mrs Simpson, Miss Sloggett and the Year 2 Team
Update W/E 11TH November
Welcome back after half term - we hope you enjoyed a restful week with your families ready for a busy half term and the lead up to Christmas! In English we have been we have been practising using conjunctions in our writing and have written sentences linked to Guy Fawkes and the Gun Powder plot. We have also continued our focus on instructions and have written a checklist when writing instructions. We will be completing this unit of work next week when we write instructions for something we have made ... SOUP! We will be making three different flavours of soup with the children and then giving them the opportunity to try each flavour before writing instructions for how to make it. What is your favourite flavour of soup? In Maths we have begun a unit of work focusing on addition. We have been using our knowledge of number facts, as well as number beads and hundred squares, to help us to say what you add to a number to make the next multiple of ten (eg. 45 + __ = 50). We will be continuing our work on addition next week when we will be learning how partitioning numbers can help us add two two-digit numbers.
t o t o
2 5 + 3 2
tens 20 + 30 = 50
ones 5 + 2 = 7
50 + 7 = 57

We have begun our new unit of work in History - Florence Nightingale and Mary Seacole. We have learnt that they were both famous nurses who helped soldiers during the Crimean war. Focussing on the work of Florence Nightingale, we have created collaborative collages of things associated with her and her work (lamp, soldier, medicine chest, etc.). We have also learnt about Guy Fawkes and the Gunpowder plot and created some artwork inspired by this historical event.
In RE this week we have focused on Remembrance Day, spending the morning thinking about this significant day and why the poppy is a symbol of remembrance. The children have completed the sentence "We wear a poppy to remember…".
We have completed another "Common Exception Words" check this week – a sheet should be in your child's purple spelling folder (remember – any highlighted words are words your child may benefit from practising further). You may also have noticed a sheet in your child's yellow reading diary "The Genre Challenge". The purpose of this sheet is to encourage children to read a range of different genre. Please do make sure your child records the title of the book in the diary (can be a school book or a book from home) so we can check the books your child has been reading against the genres ticked!
Hopefully you will have seen the note home sent home about our plans for Children in Need. Year 2 are going to be running a book stall after school on Tuesday 15th November to raise money. We would be very grateful for any donations of unwanted books which we can then put on our stall. Many thanks in advance for your support with this fundraising effort!
With very best wishes,
The Year 2 Team
Update W/E Friday 21st October
Wow! We've finished our first half term in Year 2 already – we can't believe how quickly it has gone! The children have settled really well into their new year group and we are very proud of the progress they have made in their learning in just 7 short weeks!
Vole class have said a fond farewell to Paarth who is leaving our school community. We wish him and his family all the very best for their future. After half term, Voles will be welcoming Finlay as a new member to their class.
We hope you found the parent consultation meetings beneficial this week – it was lovely to talk so positively about all the children. The targets that were discussed at the meeting have now been stuck at the back of your child's homework books for your reference. You will have noticed that we haven't sent these books home this week – no homework in the homework books over half term. Please enjoy reading a variety of books at home (including your school book if you want!). We have also sent home a new set of spellings to practise. You will also see, in your child's purple folder, that we have completed a "bumper" spelling check this week. We have informed you, via the sheet of common exception words, of the spellings included in the check (marked with *). If there are any highlighted words on the sheet, these are words we think your child would benefit from practising further.
Below is an overview of the topics we will be covering in the first week(s) back after the break….
Maths ~ 2D and 3D shape
English ~ Instruction writing
History ~ Starting our new topic – Florence Nightingale and Mary Seacole
Science ~ "Bog Baby" – exploring different habitats
RE ~ "Why is the Bible an important book?"
Wishing you all a very restful half term break. Look forward to seeing everyone on Monday 31st October!
Best Wishes, The Year 2 Team
PS http://www.bbc.co.uk/skillswise/game/en29punc-game-pin-bored - hopefully this link will be more successful!
Update: w/b Monday 3rd October
The children continue to be working really well in school. They have settled into their new routines well and are demonstrating a super attitude towards their learning.
We were very proud of all the year 2 children at our Harvest Assembly last week. We thought they recited their poems and sang their songs very well J. Also, "well done" to all the children for so creatively decorating their homework books. This was a two week task so the next homework will be coming home this week (Thursday 6th October).
We have begun a narrative piece of work in English and have been focussing on the text "The Hedgehog's Balloon" by Nick Butterworth. We began by telling the story with actions and through group drama. We then worked in pairs to story map the text. This week we will be innovating our own ideas for the story and writing them. Perhaps you could find out how Percy helped the Hedgehog in the story? Next week we will continue our focus on narrative by exploring the text "Dogger" by Shirley Hughes. As well as developing our own ideas for the story, we will be using the text as the basis for some grammar work (writing sentences which include a verb, noun, adjective and adverb).
In maths we have been focussing on money. We have been practising recalling the coins in our money system and making given amounts selecting the right amount of coins. We have introduced the term "least number of coins" and have practised writing amounts using the £ and p notation. This week we are practising partitioning number into tens and ones (24 = 2 tens and 4 ones or 20 + 4) or hundreds, tens and ones. We will also be adding multiples of 10 to numbers and completing an investigation by making numbers to match mathematical statements. Next week we will be focussing on addition and developing strategies to help us solve calculations involving addition.
In geography we have revised the 7 continents and worked in groups to learn some facts about each. We have then learnt the names and locations of the 5 main oceans (Pacific, Atlantic, Arctic, Southern, Indian). We had fun as a class making a "human map" outside, thinking carefully about the locations of the continents and oceans. In Art, we have now completed our self-portraits and we have each made our own picture in the style of Arcimboldo! In RE we are starting a unit of work exploring parables Jesus told and discussing their meanings for Christians.
We have reorganised our music provision in Year 2. We are teaching music for a whole afternoon to each class once every 3 weeks because we feel this maximises the time we have to teach the variety of musical skills we want to. There are, of course, other opportunities for musical learning throughout the week but these sessions are our timetabled sessions. The children will be learning even more songs and chants, describing and appraising a variety of music and learning to play the recorder. Each child is given a recorder to use at school for the whole year and they keep these in their own trays. The first session focuses on making a noise at a variety of suitable volumes and learning when to play and when to rest. The children who have already had this session made a fantastic start to their recorder playing career!
In science we have collected our first set of results and thought about ways to present these. We saw that most of the seeds on our assorted materials germinated but died almost straight away. The seeds on the tissue and cotton wool had started growing reasonably well in comparison. We thought about why this might be. We are continuing to develop our scientific vocablulary as we work with leaves from trees – can you find a leaf from a tree and decribe it? We are going to be observing closely on a leaf hunt in the school grounds next week - fingers crossed it doesn't rain!
With very best wishes,
Mrs. Woolvet, Mrs. Simpson, Miss. Sloggett,
Mrs. Down and the Year 2 Team
Next week in geography we would like to explore where our food comes from and why. To do this, we would very much appreciate any food labels (please enjoy the contents first!) you have so we can find the food's place of origin on a world map and discuss why it comes from there (eg. climate). If you have any labels from food which originates in the UK that would be useful too! Thank you!
Welcome to Year 2! We hope you all enjoyed a fantastic summer break and are ready to enjoy a successful year! In school, we have had a fantastic start to the new year and all the children have been super stars at settling into their new classes and routines – well done everyone! We give a warm welcome to Rose in Squirrel class who has joined St. Martin's from another local school.
Thank you to all the parents who joined us at our information meeting on Wednesday – we hope you found it useful! Please do follow the link to read the slides if you were unable to attend the meeting and come and ask one of the team if you have any questions.
The children have started the new year with great enthusiasm and have been working hard in all areas of the curriculum. Our English work has been focussing on Harvest. Each class has been practising their own Harvest poem which we will be reciting at our Harvest Festival (please do support your child practising their poem at home). The children have also been writing their own Harvest acrostic poems, generating some terrific descriptive language and discussing literary terms such as 'onomatopoeia' and 'alliteration'. We will be continuing this focus in our English lessons next week by continuing to write and edit our poems.
In maths we have been focussing on number and place value. We have been practising reading, writing and ordering numbers to 100 and beyond. We have created our own number sequences, counting in steps of 2, 5, 10 or 3. Maths investigations are a vital part of our maths curriculum where we practise using and applying the skills and strategies we have been learning. This week, our maths investigation focused on place value and using different apparatus to represent numbers. Next week in maths we will be revising odd and even numbers, number bonds to 10 and 20 and practising place value some more.
In geography we have revised the four countries which make up the UK as well as their capital cities. We have located the UK on a map of the world and Epsom on a map of the UK. Next, we will be learning about the 7 continents. We will begin by learning the names of the continents and their locations on a map of the world. We will then be researching a continent and sharing what we had found out with our friends.
In art, we have each been completing a self-portrait and we are just beginning a unit of work inspired by the artist Giuseppe Arcimboldo. Next week our aim is to make a class picture in the style of Arcimboldo!
This half term we are doing games and gym in PE – thank you for making sure children are ready for these lessons with a complete (and named!) kit. In RE we have been thinking about Harvest and why we give thanks at this time of year in preparation for our Harvest assembly on Wednesday 28th September. Next week we will be reading two parables and discussing their meanings for Christians. We will be reading the parable of the 'Sower and the Seed', linking our work with Harvest and Science. We then read the parable 'The Lost Coin'. In PSHE, each class has elected 2 school councillors and 2 eco warriors. We have also been discussing our school rules and what these mean now the children are in Year 2.
In music, we have been learning new vocabulary for example 'composer' and 'appraising'. We found out that lots of us know lots of pop music but not much about other sorts of music. We have been listening to and appraising music by famous composers. We realised we recognised some of the tunes as they have been used in modern films. We are going to be learning lots of new chants and songs so be ready to be entertained!
We hope you have all been enjoying the early Autumn sunshine!
With very best wishes,
Mrs. Woolvet, Mrs. Simpson, Miss. Sloggett, Mrs. Down and the Year 2 Team