"And as you wish that others would do to you, do so to them."
Luke 6:31
How have you been a good friend today?
"Love is more important than anything else. It's what ties everything completely together."
Colossians 3:14
How did God show his love for the world?
How do you show your love for others?
What can you do today to show love to other people?
'God said to human beings, "Fill the earth with people and look after it. Care for all that I have made."'
Genesis 1:27
What is our responsibility to care for God's world?
How can I behave responsibly today?
Who relies on me to act responsibly?
"I am the Lord your God. I am holding your hand, so don't be afraid."
Isaiah 41:13
How was Jesus courageous?
What helps people to be courageous?
How have you shown courage today?
"It is better to be honest and poor than dishonest and rich."
Proverbs 16:8
Why is it important to be honest?
"Try to earn the respect of others."
Romans 12:17, paraphrase
Who do you respect and why?
What sort of behaviour earns respect?
What do you do to show you respect someone?
Pupil Leadership Team
The Pupil Leadership Term gives the children an opportunity to have their voices heard and feel part of the school community. To be a pupil leader, you need to have certain skills such as being a good-listener, being unprejudiced and being a good role model. These qualities help us to achieve realistic goals. The representatives should feedback to their classmates about what has been discussed and may need to ask their class for opinions and ideas for the different decisions and plans that are in the making.
The Pupil Leadership Team would like to keep you updated on issues that we discuss but we need topics to start with! Please add suggestions to the boxes in each class so that we can have some great discussions that may lead to some fantastic results.
Key Stage Two pupils can log in to the VLE to see who your Pupil Leaders are.
The Eco Committee
One person is chosen from each class to be a member of the Eco Committee. If you are interested, your duties will include:
Eco spying during break and assembly.
Making sure Eco Eric is happy at all times (his tail has fallen off once already!)
Assisting with recycling.
Attending a few meetings during the term.
Helping to water the allotment during hot weather.
Let your teacher know if you are keen to help the school stay green.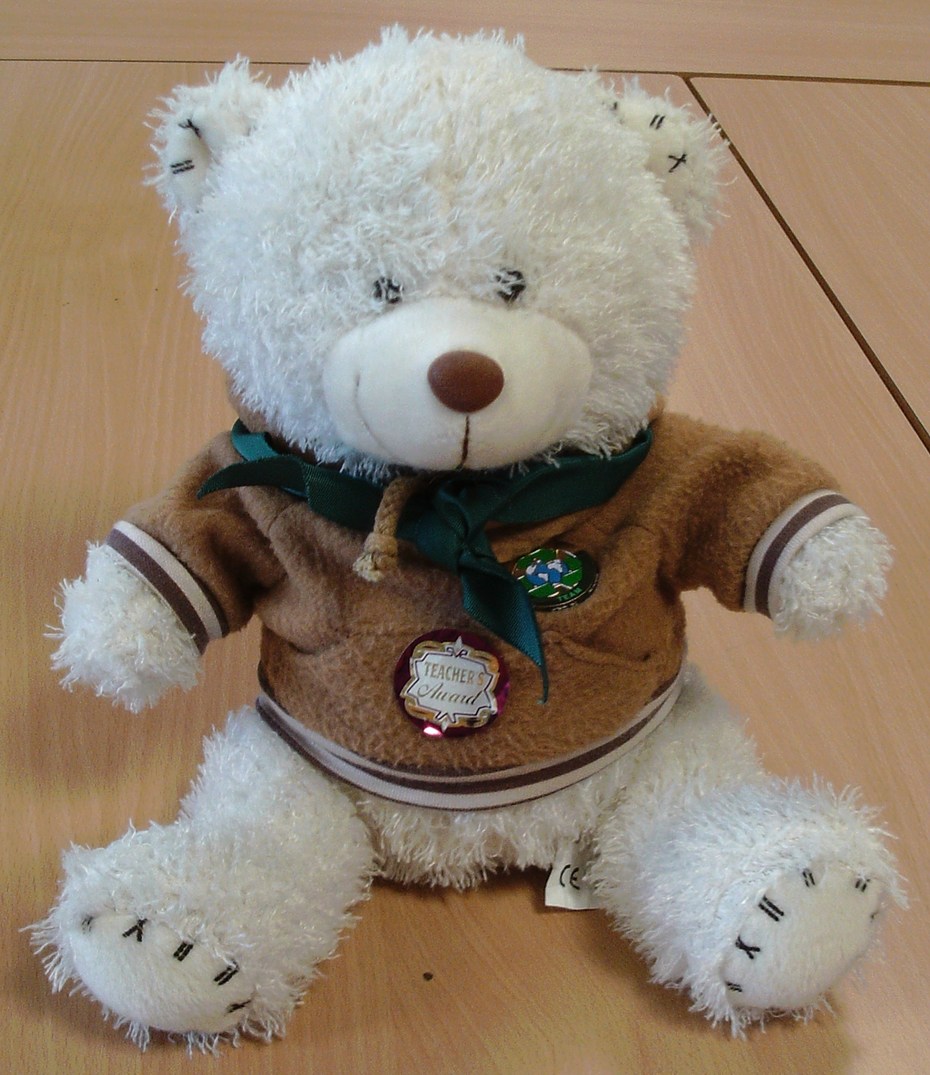 The Eco-committee are busy 'eco-spying' making sure that the things put into our recycling bins should be there and that lights and whiteboards are switched off when the classrooms are not in use.
Junior classes are rewarded with our mascot 'Eco Eric' for being the 'Green Class of the Week' - Keep an eye out in the school newsletter to find out who Eric will visit for being the Green Class of the Week!
Sports Crew
The St Martin's Sports Crew are a group of specially trained Year 5 and 6 pupils who help lead a variety of events in school. They receive a full days training which looks at how to be a positive leader and improve their organisational skills to help them lead their own events when back at school. So far we have had Sports Crew children helping out in PE lessons and creating a RUN XC event. They have also supported the Sports Leader in organising Sports Day and other sporting events for both inter and intra competitions. The Year 5 children are often then trained to become Play Leaders when they move into Year 6.